August 2020 Status Update
PBGYAA Recreation Baseball and Soccer will return to play beginning the first full week in September. Tackle Football has been cancelled for the Fall 2020 season. Plans are being worked on for both Football and Basketball clinics this fall. More information will be coming soon!
PBGYAA is committed to caring for the health and well-being of our players, parents and volunteers.
Click here for UPDATES
about the latest decisions being made regarding upcoming tournaments and events in preparation for COVID-19.
Confidence, respect, team building, and community are just some of the benefits children receive by playing

youth sports.
Thank you for visiting the Palm Beach Gardens Youth Athletic Association (PBGYAA) website. We are a non-profit 501(C)(3) organization with more than 5,500 kids playing in our seven Recreation Leagues. We work closely with the City of Palm Beach Gardens, which provides us with the best sports facilities in the county. PBGYAA sports include: Baseball, Basketball, Flag Football, Football, Lacrosse, Soccer and Softball.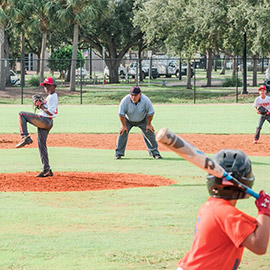 ---
Spring :
Registration: Nov 1st - February
Season: February - April
Fall :
Registration: June 1st - August
Season: September - November
2020 Fall Information Guide
---
Registration:
October 1st
Season
November– February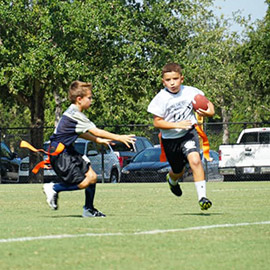 ---
Registration:
March 1st
Season:
May - June
The Details

How our seasons run

---
---
Baseball Babe Ruth / Cal Ripken
Spring Season: February – April
Fall Season: September – November
Basketball
November – February
Flag Football
May – June
Football Pop Warner
August – November
Lacrosse
January – May
Soccer
Spring Season: March-May
Fall Season: September – November
Girls Softball
January – April
---
CANCELLATION/REFUND POLICY
During the registration period, the non-refundable fees are as follows:
$40 Cancellation Fee
Non-Resident Fee will be refunded (if applicable)
After Registration closes, NO REFUNDS are given
Donate

We are a non-profit and rely on the support of our community. To donate, click here.

From the Heart Challenge

From the Heart Donation The very heart of the PBGYAA is family, children, and community spirit. To Donate, click here.
The Info

Our stats at a glance.

---